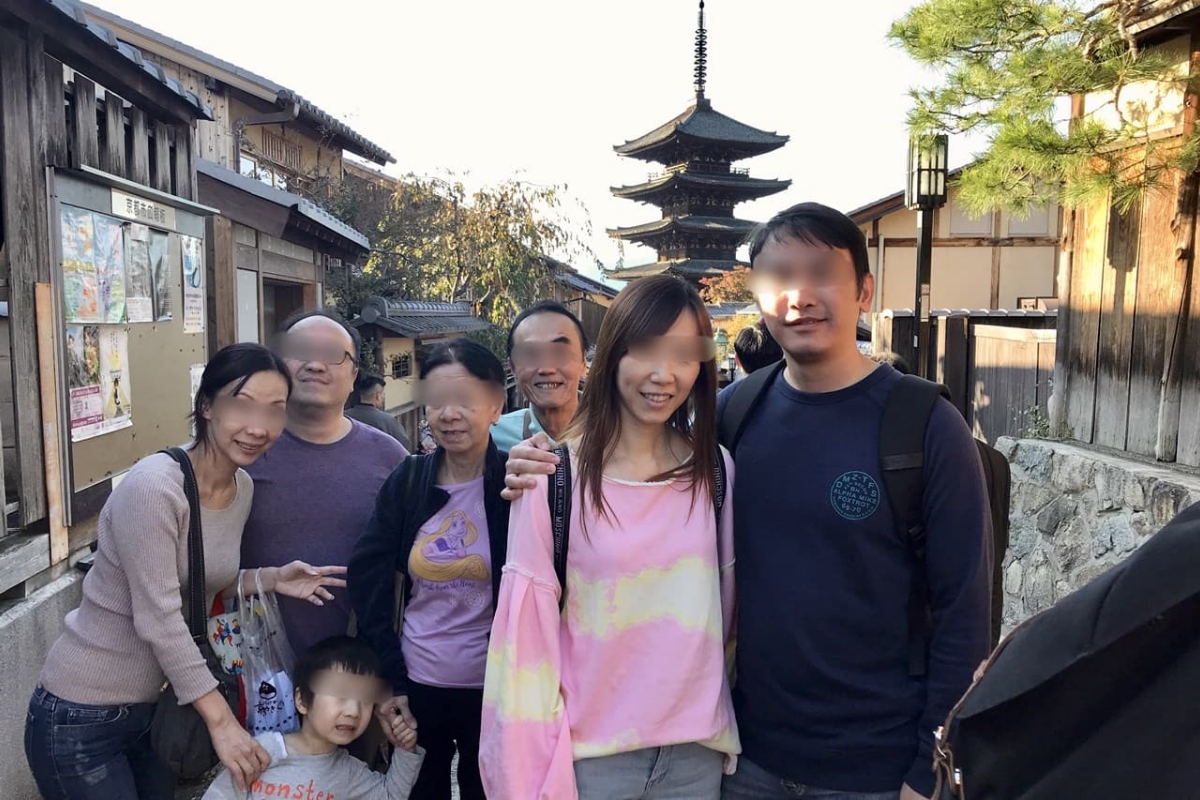 PRIVATE SIGHTSEEING TOUR
in KANSAI Area
Besides airport transfers, we also offer private tours to popular destinations in Kansai region like Kyoto, Osaka, Kobe, Nara and Wakayama for families and small groups.
Popular Sightseeing Spots in Kansai Area
We have conducted numerous private sightseeing tour in Kansai area for families and small groups in the past. Here are a few examples of the tours we have guided.
◆KYOTO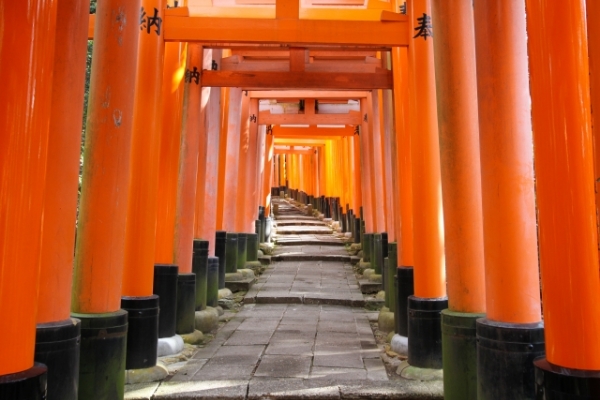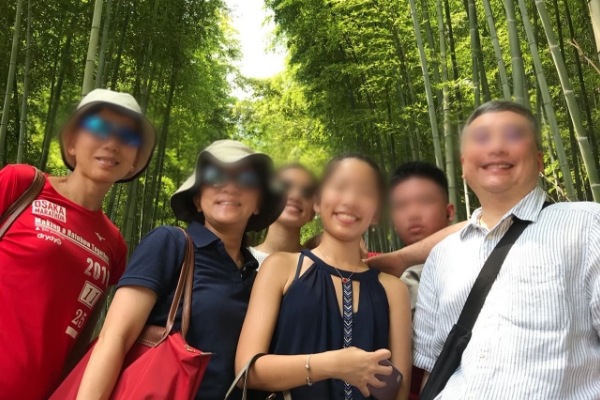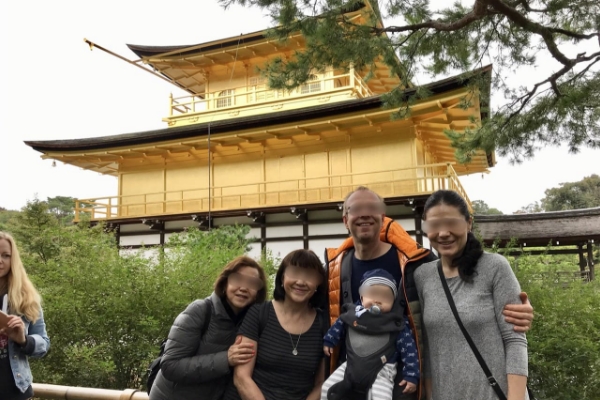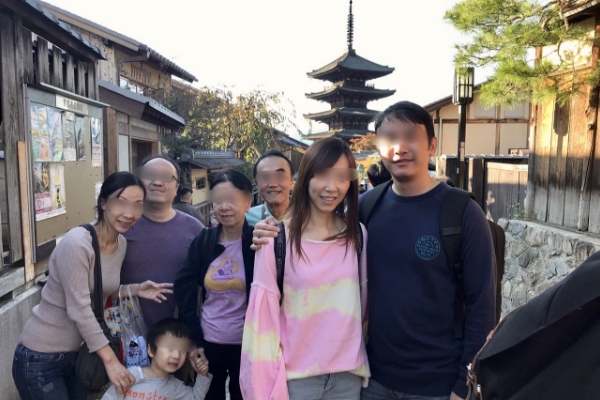 ◆OSAKA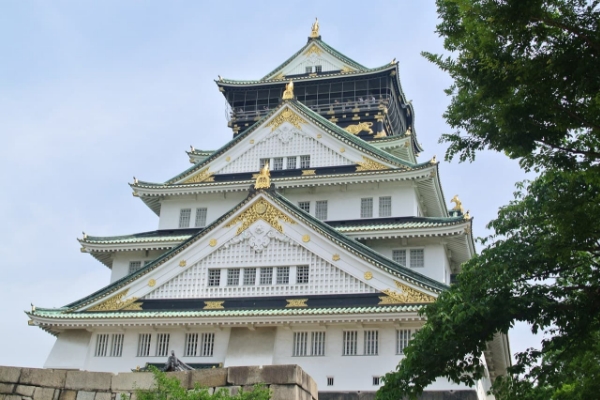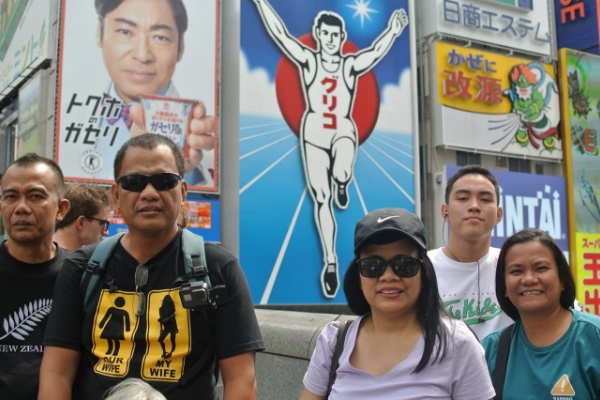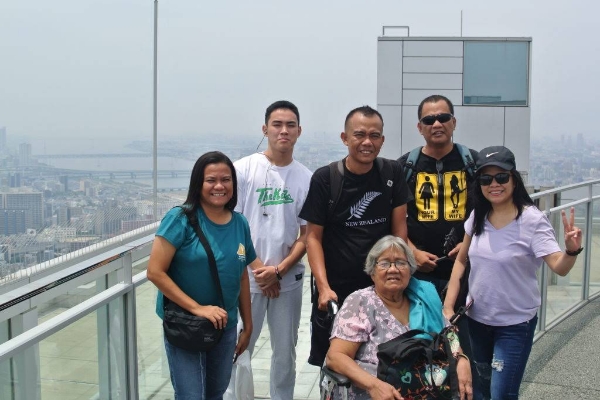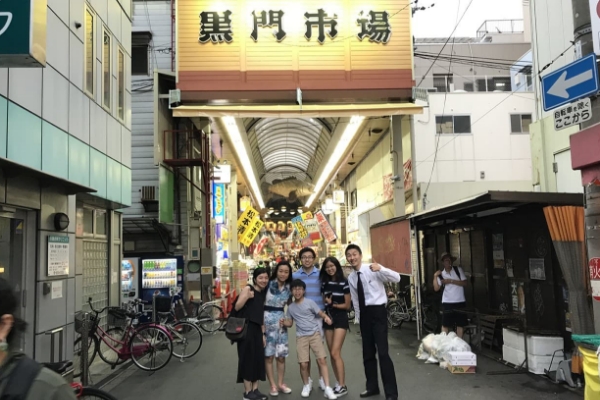 ◆NARA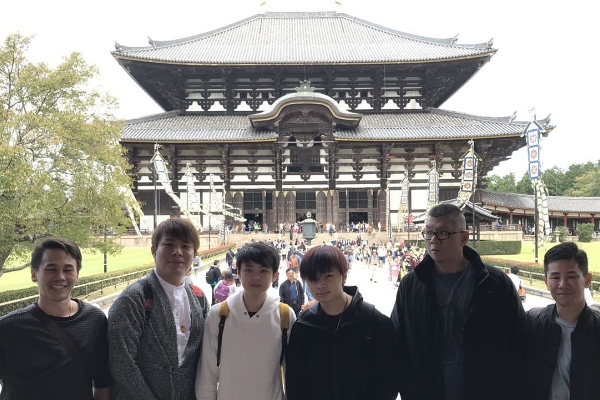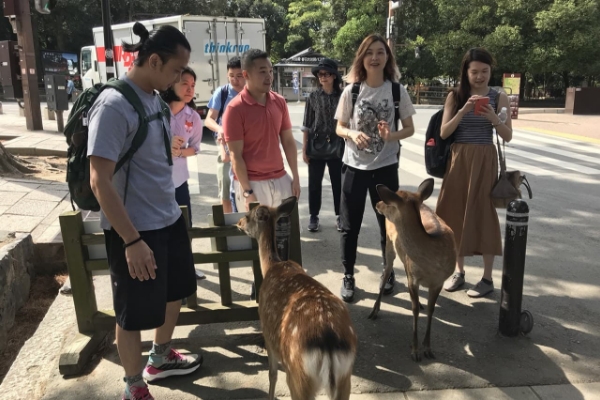 ◆HYOGO(KOBE)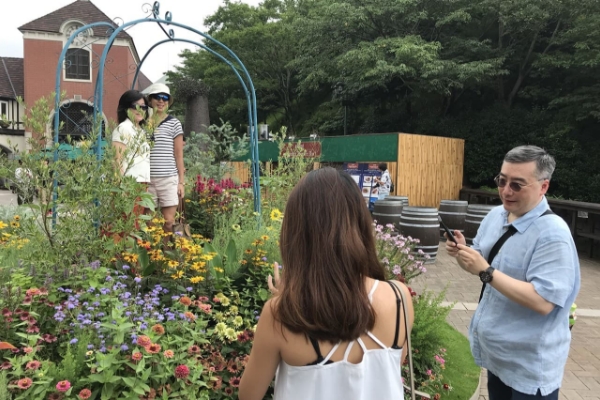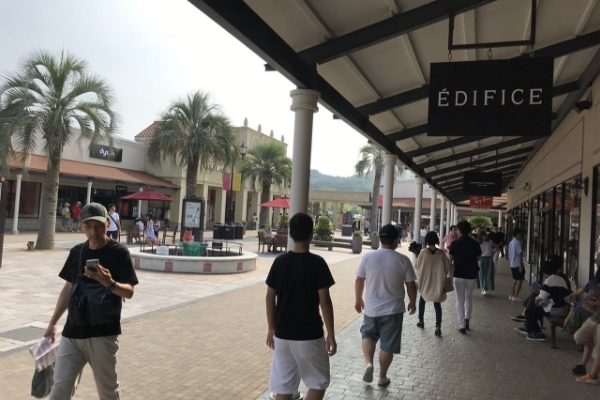 ◆WAKAYAMA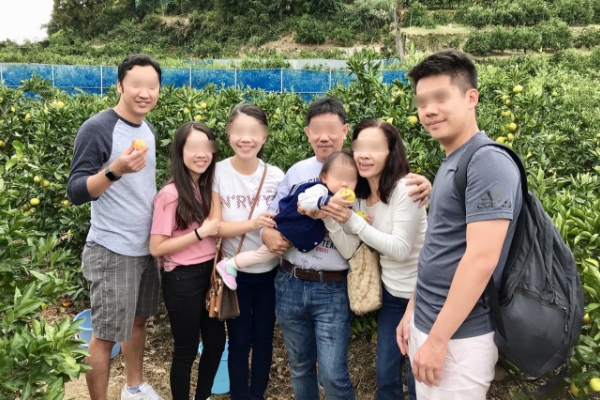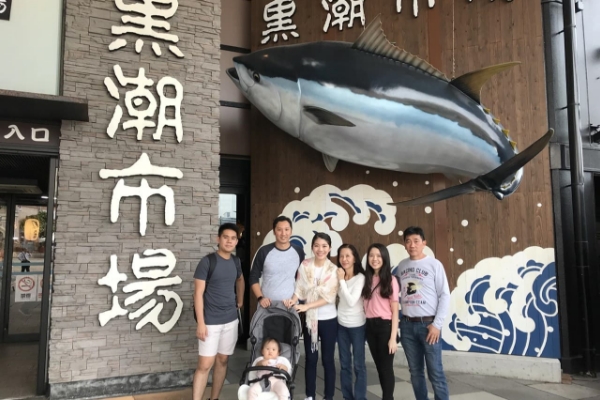 Benefits of the service
1,Accompanied by a local guide fluent in English.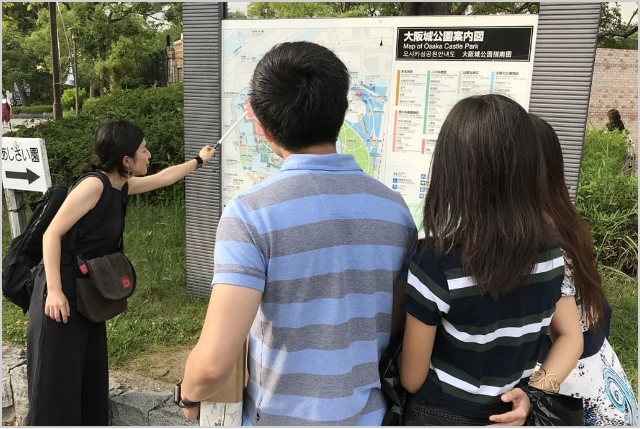 In addition to the driver, we provide a local Japanese guide from the Kansai region who will accompany you and provide guidance at the tourist spots. All our guides are fluent in English, so you can feel reassured.
2,Fully customizable tour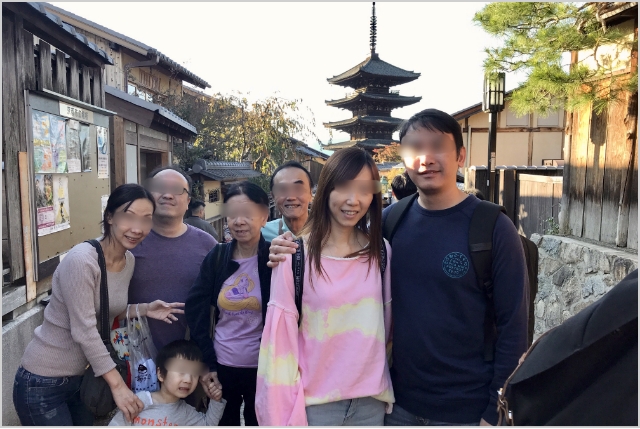 Our tours are fully customized to your preferences. We consult with you in advance to plan the itinerary, but on the day of the tour, you have the flexibility to make changes, return to the hotel earlier, or arrange the schedule according to your preferences (subject to availability and possible extension fees).
3,Combine the tour with hotel transfers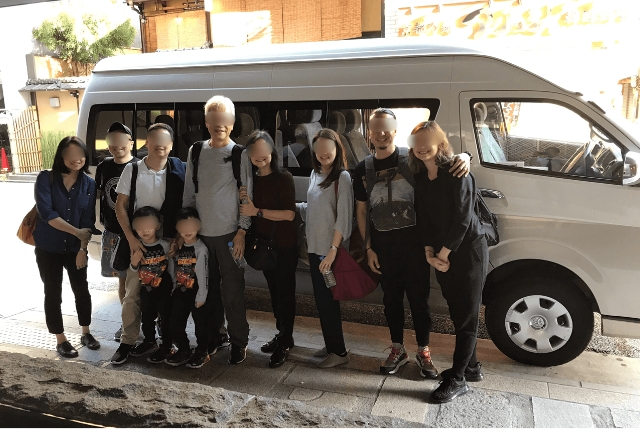 We often receive requests like, "We will be staying at a hotel in Kyoto today and then moving to a hotel in Osaka tomorrow. Is it possible to visit tourist spots during the transfer?" The answer is yes, it is possible. Having the convenience of leaving your suitcases in the car while exploring tourist sites is indeed advantageous.
Chat Support in English
In addition to all these services, we also provide English chat support. From the moment you make a reservation until the end of the transfer service, we offer assistance through chat tools like WhatsApp, ensuring a seamless and reassuring experience for you.
FAQ about
our private tour service
How much does a private tour cost?
Our tours are all custom-made, so there is no fixed price. The cost varies depending on the destinations and activities included. However, as a rough estimate, half-day tours typically range from approximately 40,000 to 80,000 yen, while full-day tours are usually around 80,000 to 120,000 yen.
Does the tour include a guide to accompany us?
Yes, in addition to the driver, a local Japanese guide will accompany you and provide guidance. The guide is fluent in English, so you can ask questions in English if you have any.
Is it possible to include a tour during the transfer between hotels?
Certainly. We have a track record of providing services where we pick up guests from hotels within Osaka City, conduct sightseeing in Nara City or Kyoto City, and then drop them off at hotels within Kyoto City. With our private transfer service, you have the flexibility to customize your transportation arrangements. Please don't hesitate to contact us for further inquiries and consultations.
How many people can participate in the tour?
For Sedan Standard, up to 3 people can participate in the private tour. For Toyota Alphard, the capacity is up to 5 people. And for Toyota Hi-Ace, it can accommodate up to 8 people. If it's a private charter without the need for a tour guide, you can increase the capacity by one person each in all cases.
Which areas are available for the tour?
We provide private sightseeing tour in Kansai area, so tours are available in Osaka, Kyoto, Nara, Kobe, and Wakayama. However, please note that we are unable to conduct tours in areas outside of Kansai, including Tokyo. We appreciate your understanding in advance.